MAC MALL RELEASES MAC TO THE FUTURE + NEW CLOTHING LABEL
MAC MALL RELEASES A NEW ALBUM ON HIS OWN INDEPENDENT LABEL THIZZLAMIC RECORDS. WITH 13 ALL NEW TRACKS FEATURING MAC DRE, RAY LUV, RYDAH J KLYDE, J DIGGS, MEZZ, LOUIEVILLE SLUGGA, TIC, SHIGADY, POOH SAUCE, GEEZY AND MORE. PRODUCTION BY TONE CAPONE & LOUIEVILLE SLUGGA.
CHECK OUT THE TITLE TRACK I DONT GET MAD, MAC DRE T-SHIRT, CUTTHOAT LIFE, FIRE REMIX AND A REGGAE TRACK CALLED TELL DEM. GOOD ALBUM AND A MUST ADD TO THE MAC MALL COLLECTION. OVER ALL THIS ALBUM IS DOPE GO PICK IT UP. THIZZ OR DIE!!!
COMING SOON TO RAPBAY MAC MALL CLOTHING LABEL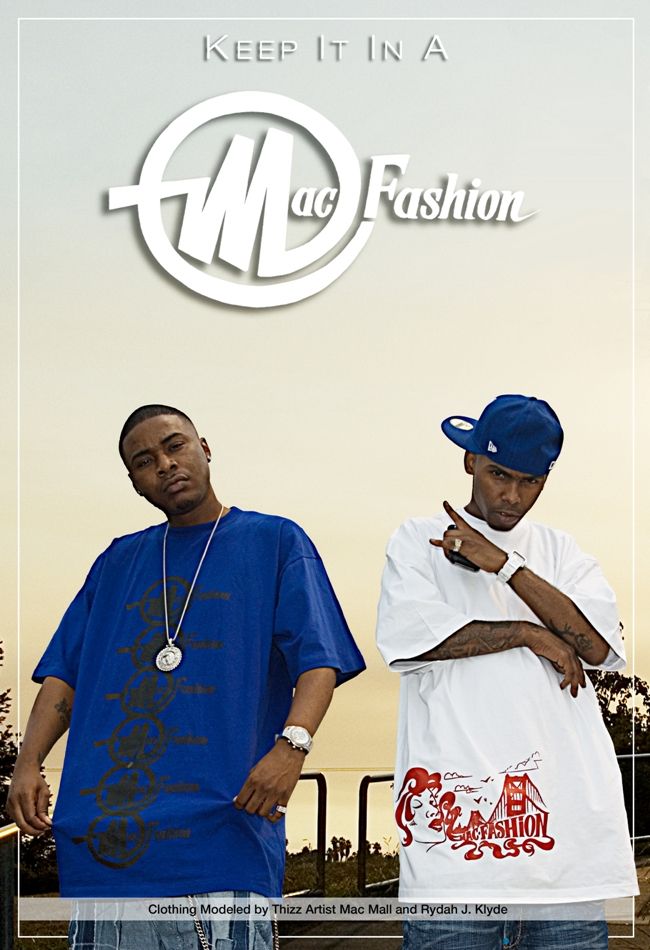 CLASSIC MAC MALL GHETTO THEME VIDEO WITH 2PAC

COMING SOON ON THIZZLAMIC RECORDS
BOSS HOGG – KING CREEPA
LOUIEVILLE SLUGGA – WELCOME TO LOUIEVILLE
WWW.MYSPACE.COM/MACMALL
WWW.TWITTER.COM/MACDAMOS
WWW.FACEBOOK.COM/MACMALL